Your Finest Solution for Tyrone Remodeling Contractor Services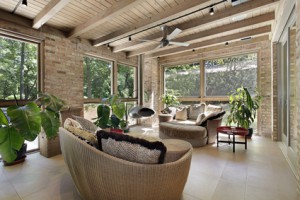 If you are in need of the service of expert Tyrone remodeling contractors in the Tyrone area, then you needn't look any further than the licensed and insured professionals at McCullough Brothers Contracting. We have the years worth of experience needed to provide our customers with the absolute best results every time, and hold each and every job to the highest of standards. For the best Tyrone remodeling services, you can rely on the expert team at McCullough Brothers Contracting.
Our team stands by the quality of their work on every job and is completely dedicated to preserving the legacy of top-quality customer service that has been earned in the 250 years that our family business has been around. We know exactly what it takes to present the best work to every customer, and can handle the challenges involved in any remodeling project with ease. If you want your remodeling work handled by experts that are devoted to giving you the best end-result every time and are willing to stand by the superior quality of their work, give McCullough Brothers Contracting a call today at 678-858-2120.
Custom Bathrooms in Tyrone, GA
Choosing the right contractor for your bathroom remodeling project is important, which is why McCullough Brothers Contracting is the right decision each and every time. We are able to provide insight on all the recent design trends and find the right remodeling option that fits your style, while providing for a look that you will enjoy for years to come. If you are looking for new vanities, fixtures, counters, or have been considering re-tilling your bathroom, we can help you transform it into something luxurious.
Tyrone Custom Kitchens
A kitchen remodel is an investment that any homeowner should consider, even if their current kitchen is only a few years old. Custom kitchen can be quite involved, but it is an improvement project that you will always see a return on, and a great way to ensure that your home will easily move when it is put up on the market. Not only that, but new kitchen counters, lighting, and fixtures can help you get new-found enjoyment out of your kitchen, greatly improving the time that you spend within it.
Basement Finishing in Tyrone
Having your basement transformed into a new living space, bedroom, workspace, or study, is a wonderful way to take that dingy interior and put it to great use. You don't have to just use your basement as a storage space, and many Tyrone residents are turning to McCullough Brothers Contracting to have their basement finished to undergo a new look entirely. You will be surprised at the number of options that are available for your basement, and we can help you find the perfect look with a free consultation.
View Our Articles About Home Remodeling
Custom Kitchens Bring Equity Value To Your Peachtree City, GA Home

When it comes to remodeling your Peachtree City, GA home, your kitchen is one of the places to remodel that can bring you substantial equity value, or return value on your investment.But beware of overspending. As with anything, if you overspend on the remodel you will be dipping into any increase in value you might…

Read More

Getting the Most Out of Your Kitchen Remodel

Remodeling your kitchen is a great experience that can prove to be very enjoyable and render results that you will appreciate for years to come. Your kitchen is one of the major defining factors of the look and feel of your home and a central space that will see a great deal of use. Due…

Read More

If you require the service of the best Tyrone remodeling contractors, give us a call today at 678-858-2120 or complete our online request form.