YOUR BEST ANSWER TO COLLEGE PARK INTERIOR REMODELING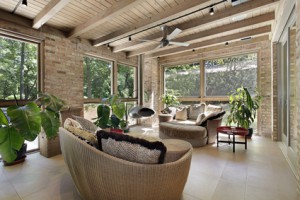 When it is time to remodel the interior of your College Park home, you want to make certain that you have the service of industry professionals who have years of experience providing the absolute best in customer service and quality workmanship. When you turn to McCullough Brothers Contracting, LLC you will be able to get the best results for any remodeling job, no matter the scale, all for a price that the competition cannot beat. We have been offering the College Park area the absolute best craftsmanship and service for years, and will be proud to become your remodeling contractor of choice.
Every one of our contractors is highly skilled and has the experience needed to topple any design challenge. We hold ourselves to exceptionally high standards and strive to meet them on each and every job, so that we exceed the expectations of our customers. If you are in need of the service of a professional remodeler, you are making the right choice when you turn to McCullough Brothers Contracting, LLC.
We can handle any remodeling in College Park needs that customers in the College Park area may have, and will be able to work with you from start to finish to ensure that you get exactly what you are after. Our contractors will even provide you with upfront pricing so there are no surprises on your final bill, and you will be able to enjoy speedy service and solid communication throughout the project. If you want to get the best service possible, call us today for an assessment and see what we can do for you.
College Park Custom Bathrooms
Remodeling your bathroom is a great choice if you are looking to increase the value of your home, ensure that you see a return on your investment, and to enjoy your home like never before. A remodeled bathroom is certain to increase the value of your home, and there are a wealth of bathroom improvement options available, meaning that you can take your design in any number of bold directions. No matter the ambition of your bathroom remodel, the professionals at McCullough Brothers Contracting, LLC will be able to help you make that dream a reality.
College Park Custom Kitchens
The kitchen is one of the most important parts of your home and a remodel to this room will see extensive use and quite possibly be a major selling point should you ever look to move your home on the market. Your kitchen serves as the center of your home's design, as well as a center for social activity, cooking, and sometimes even eating. You want to take the greatest advantage of your home's functional space, which is why the assistance of the professional kitchen designers at McCullough Brothers Contracting, LLC will go a long way to helping you get the results that you need.
Recent Articles
Top Things To Know About Finishing Your Basement

Being an Atlanta homeowner means that you already have valuable property. This city and surrounding area is more desirable than ever. Having recently and officially been dubbed the Hollywood of the South, having a home here means having prime real estate. Of course, even if that doesn't mean you intend to put your home on…

Read More

4 Luxury Stone Ideas For Upscale Remodeling In Atlanta

When it comes to upscale remodeling, nothing speaks louder than natural stone. But among the different stone types, there are some that can turn an ordinary remodeling project into a work of art. With natural stone, each piece is always an original designed by nature, so you will have an original look every time. You'll…

Read More

If you need the help of the most experienced College Park remodeling contractors, give us a call today at 678-858-2120 or complete our online request form.